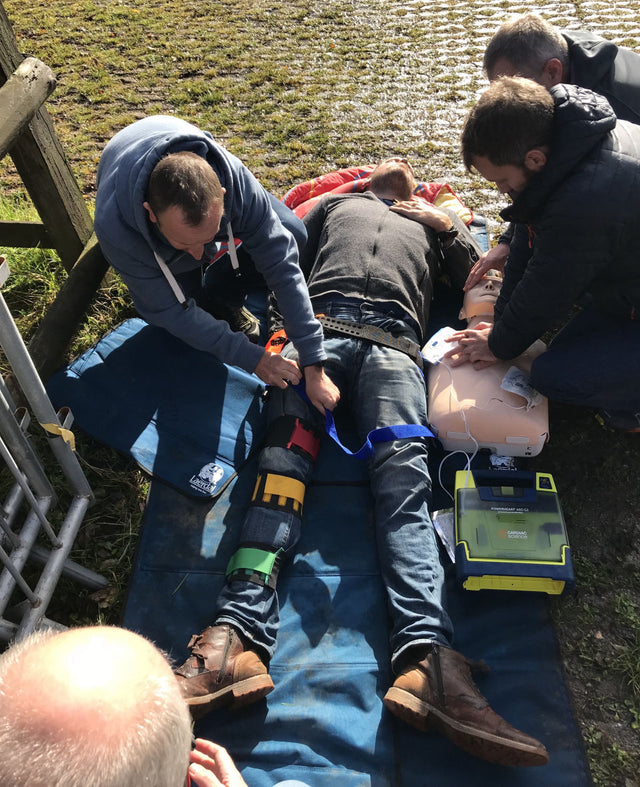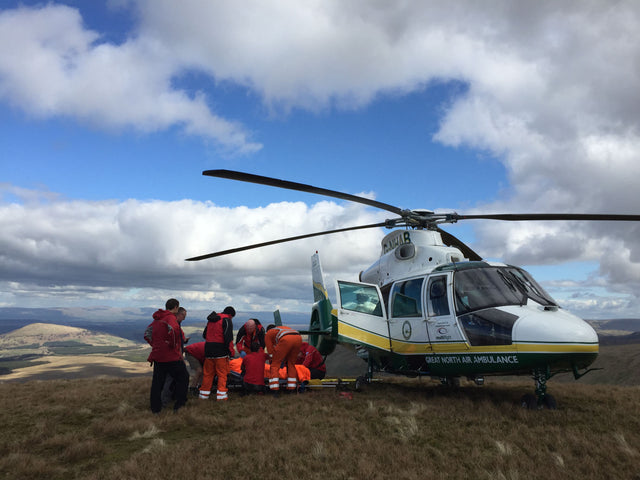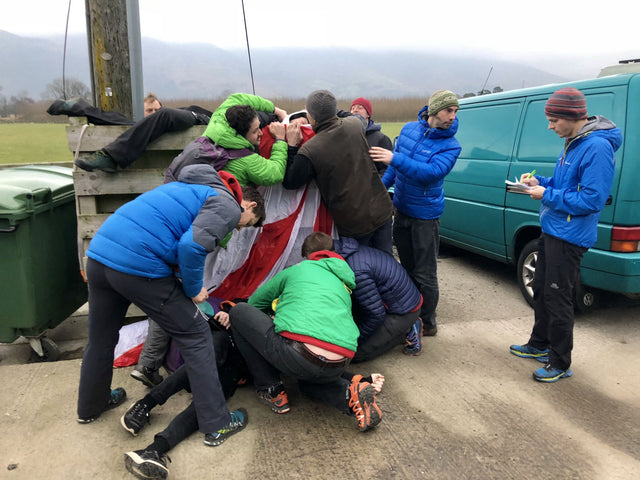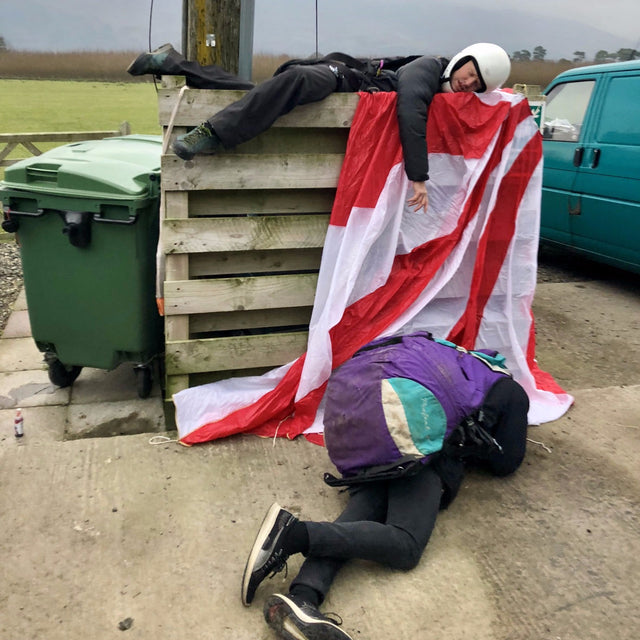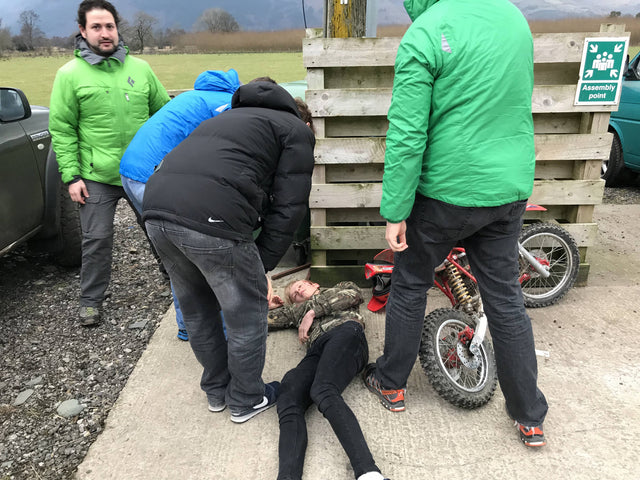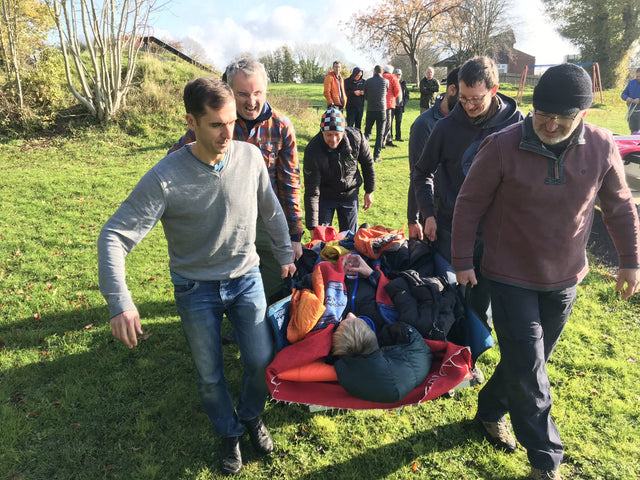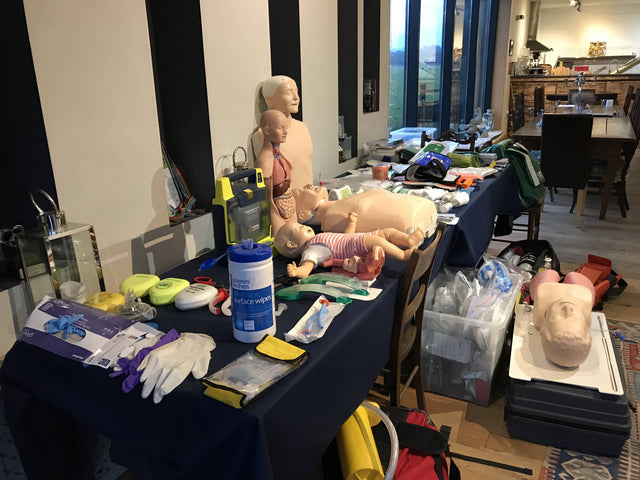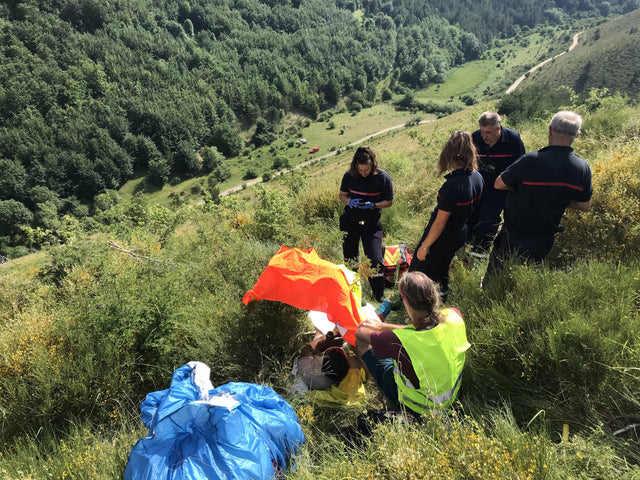 Extreme Sports First Aid / Trauma Course
Our Extreme Sports First Aid and Trauma Management Course
is designed specifically for practitioners, guides and instructors.
The course is run by Dr Matt Wilkes (FFPP) and Jocky Sanderson (Keswick Mountain Rescue team member & First Responder)
Dealing with a paragliding accident can be challenging;
injuries may be severe, locations remote and equipment limited

In this two-day First Aid course designed specifically for paraglider pilots, guides and instructors, we will build on your knowledge and skills to give you confidence in these stressful situations.  We focus on diagnosis, treatment and dynamic group management, across many scenarios.

This 2 day/16hours course ( £130) is ideal for paraglider pilots, clubs, guides and instructors.

It will be run from the Flight Park & is BHPA approved.

We also run courses for clubs and groups on your preferred dates

We have designed our X-Light First Aid Kit ( £65), suited for wilderness and paragliding accidents.
This kit is the perfect blend of compactness and clinical performance.
Run By
The Best
Dr Tom Yeoman MBChB, FRCA
ALS (Advanced Life support)
APLS (Advanced Paediatric Life Support)
ATLS (Advanced Trauma Life Support)

 

PHECC (Pre-Hospital Emergency Care Course)

 

Expedition and Wilderness Medicine course
Tom is a senior registrar in Anaesthetics and Intensive Care, and has worked in a variety of UK trauma centres over the last 13 years.  He has a passion for medical education and a special interest in pre-hospital trauma care. Tom is completing his diploma in  Expedition and Wilderness Medicine and is also a skilled paroling pilot with 20 years experience.
Jocky Sanderson
CFI & International paragliding guide since 1990, taking groups of paraglider pilots on expeditions around the world
Keswick Mountain Rescue Team Member for 19 years
North-west Ambulance First Responder for 20 years
Swift water rescue instructor
Jocky has a wealth of experience in wilderness 1st Aid and has been instrumental in paragliding and outdoor safety for many years.
First Aid Training :  Stage I
Preparation and Prevention
Accident prevention
The paragliding environment (sun, cold and high altitude)
First aid kits
Accident simulations
First Aid Training :  Stage II
Scene Management
Scene safety
Group dynamics
Communication
Working with rescue services 
First Aid Training :  Stage III
Casualty Care 
Securing & moving casualties
Assessment
Haemorrhage control
Airway management
Spinal injuries
Pain management
Medical Emergencies
CPR in the wilderness
First Aid Training : Stage IV
After an Incident
Follow up and debriefing
Insurance and repatriation
CERTIFICATION
On successful completion of the course, students will be issued with a certificate that is recognised by the BHPA and is valid for 3 years from the finish date of the course.