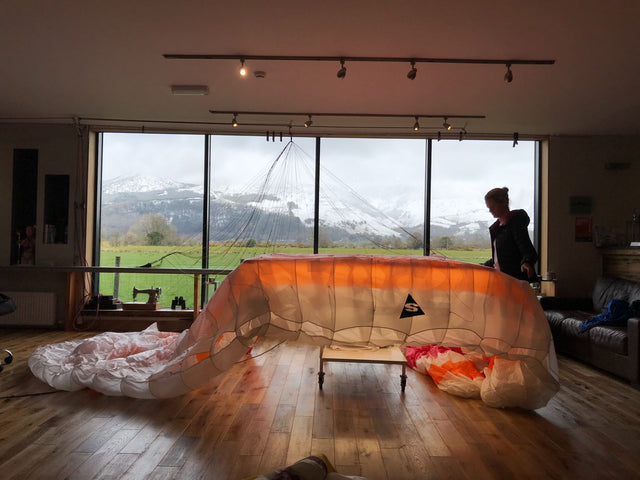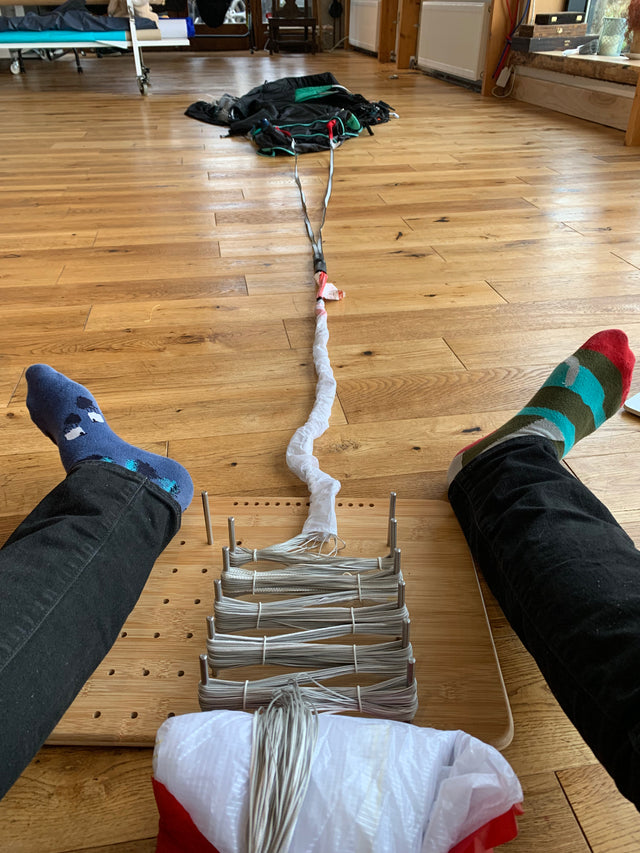 Glider services and reserve repacks.
Pilots invest a great deal in their gliders and reserves and it is important they are checked and remain airworthy to help pilots focus on flying in the confidence that their equipment is well trimmed and safe.

With years of experience, and being a BHPA qualified re-packer, Josh and Co. make the perfect team to Service your glider and reserve.  They have evolved a detailed service system which diligently checks your equipment, from the material, risers & lines, to the trim, reserve routing and safe working loads. Each service and repack takes them over four hours as they can't miss a thing and strive for perfection over productivity.
You can visit The Flight Park website, or email Josh directly at josh@theflightpark.com to book in a service or repack.