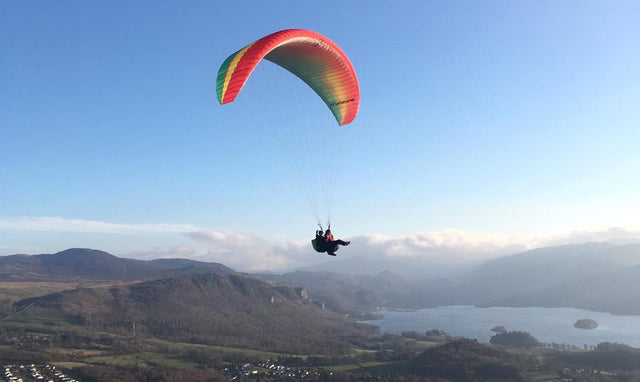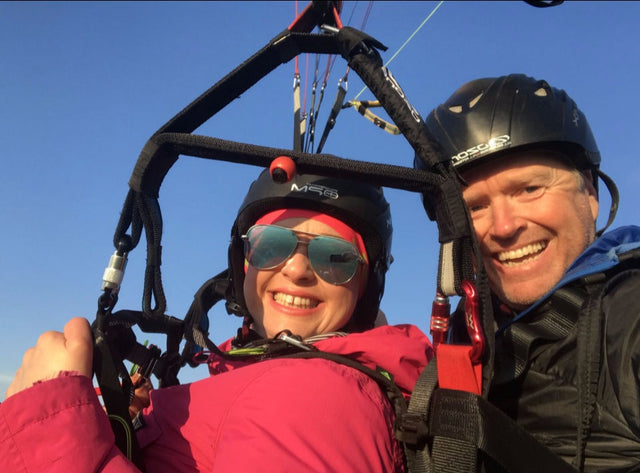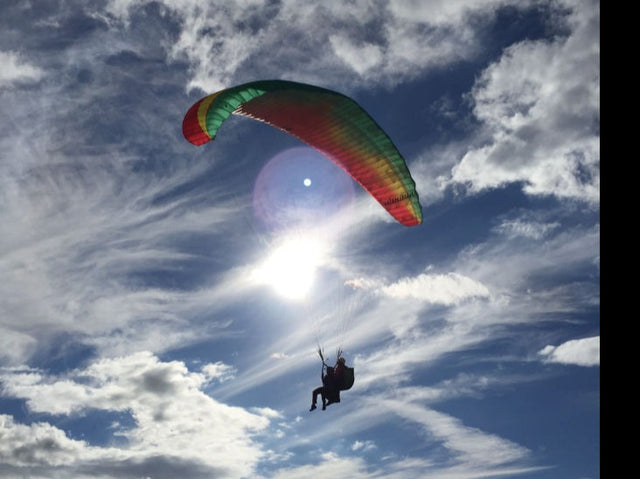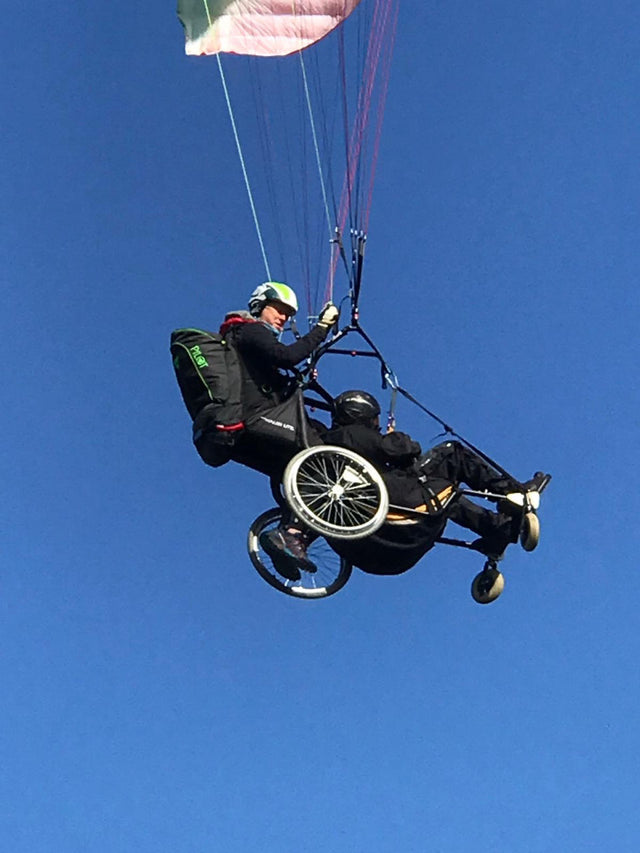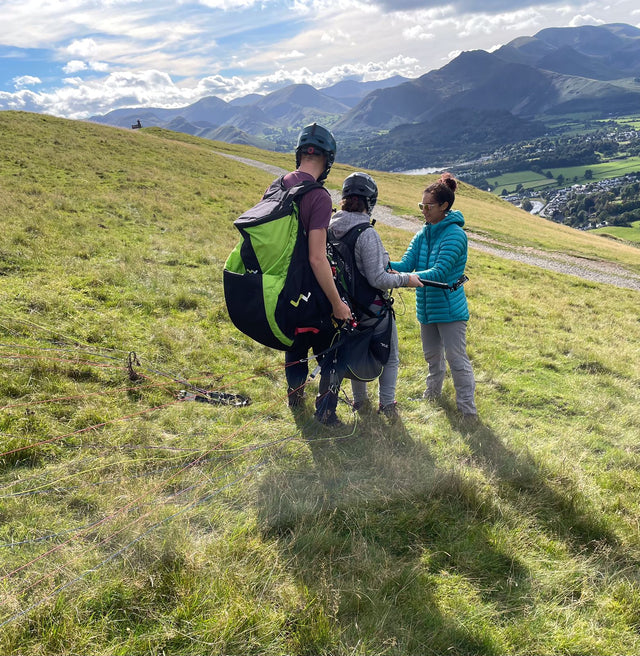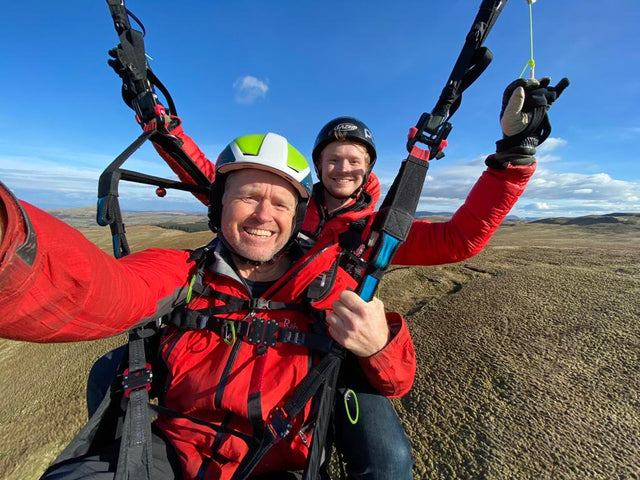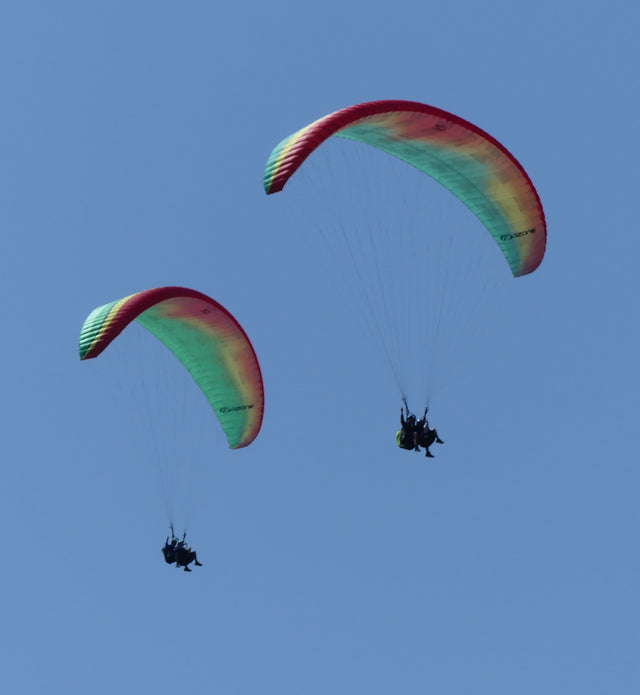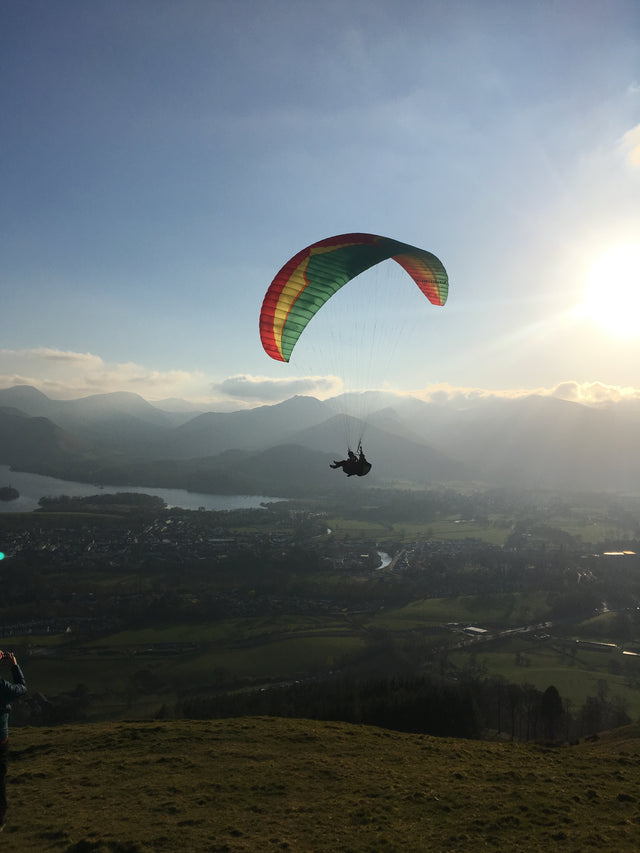 A tandem air experience flight.... We can assure you that there is no better way 
to experience the stunningly beautiful scenery of the Lake District. 



You can soar with the birds along the ridges and high above the mountain tops 
on a paragliding tandem flight. 
A paragliding tandem flight costs £160, which includes daily BHPA membership, and typically lasts for around 30-40 minutes.  
Simply contact Jocky on 07771783336 to arrange a day and, dependent on weather conditions and wind direction, we will arrange a time and place to meet you. The flight can even be incorporated into your day's walk out on the fells. 


Jocky Sanderson is a world class pilot and instructor for over 30 years, and along-with his team of highly trained pilots, he'll take you to these new heights. Jocky was ranked third in the world and was the captain of the British paragliding team for many years. With a wealth of experience, you couldn't be in safer hands.

If you wish for us to film the flight then we can do this for just £30. We use the latest Gopro 8 and will make a short film of your briefings, flight and landing, for you to show to your friends and family. You will presented with the SD card of all the footage.
ON A TYPICAL DAY...

Meet up

Come to our Flight Park and get a safety brief from your tandem pilot, sign insurance docs. Or you can meet us at the take off site if we communicate before hand. We will normally send a What's app location or description of where the meeting and/or take off point will be.
Go to take off

Drive to the foot of the hill and  walk up to the launch site.  It can take up to an hour or more to walk up to the higher launch sites and there may not be paths, with undulating ground, so please be suitably dressed for a walk up a mountain. Once together with your pilot you will receive a safety and flight briefing, then you will be clipped into your harness and pre-flight checked.
Fly !
In a few running steps, you'll be airborne!  Simply sit back and enjoy the view as you soar along the ridges and, if possible, up to cloud-base. You can use your hands and can take your own pictures and films if you wish, or just enjoy the view and chalk it down to a great memory.  This is a learning experience, so if you wish to have a go at flying, just let us know. Also, with  two tandem pilots, we can also fly couples at the same time, but this does depend on availability. 
Land with a smile
The pilot will safely touch down on the top of the mountain, or in the fields below, and you can continue on your walk with a big smile and fond memories.
We also have specially designed buggies so we can fly folks who find it difficult to run. We believe everyone should benefit from the free skies.
Gift a Tandem
An ideal present for Birthdays, Anniversaries, Christmas.. or just for fun !

If you wish to buy a tandem flight for someone as a gift, we email you a personalised invitation letter and "boarding pass" to your friend, on your behalf, which you can print out and insert int a card. They can use the voucher anytime the weather is suitable. All the details are on the boarding pass. Just let us know who it's for, from, and the reason for the gift.
Information

Dress, fitness and health
Similar to fell walking, ankle supportive boots and warm comfortable clothing.

When foot-launching, you must be able to run 10+ metres. If you have a heart condition or back problems then this sport is not advisable. 

Please let us know if you have any other condition that you think may be relevant.
Weather Dependent
Paragliding is weather dependent, we cannot fly in wind speeds over 15 mph, in wet & rainy weather or in bad visibility for your safety.

If wind speeds are light, then we may glide down to land in a landing field at the bottom of the mountain and your flight could be shorter than 20 minutes. If so, you will be given the option of either having flight then or arranging another day.
Insurance Cover
Insurance is included and covers the passenger for third party and public liability. 

Passengers will be talked through insurance details and given a form to sign prior to take-off.

If you wish for additional personal accident insurance, please contact us prior to your flight.
Limited Mobility

We have a specially designed wheel chair and the experience to take people with limited mobility flying.

Passengers who are registered disabled can get a scholarship from FLYABILITY.

More details here : www.flyability.org.uk